Senior lecturer, Programme Manager, RNT, PhD in Nursing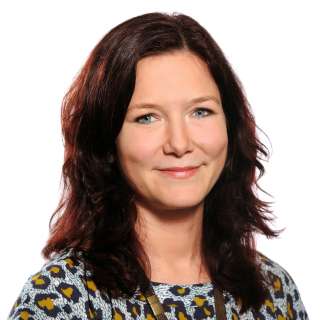 Phone

E-mail

Address

Högskolan Norra, Neptunigatan 17,
våning 2

Website
Erika arbetar som
överlärare och programansvarig på sjukskötarprogrammet, Högskolan på Åland
postdoc vid University College of Sotheast Norway, Drammen
gästlektor vid Umeå universitet.
Undervisar på sjukskötarprogrammet
Kurser inom vårdprogrammet
Examina
Legitimerad sjuksköterska med specialisering inom intensivvård
Med dr i omvårdnad
Lärarexamen med inriktning mot vård
Forskarpresentation
Erika Boman fick sin sjuksköterskeexamen vid Uppsala universitet år 1997. Efter detta har hon specialiserat sig inom intensivvård samt tagit examen som vårdlärare. Från Uppsala universitet erhöll hon också sin medicine magisterexamen omvårdnad. Utöver detta har hon läst ett antal fristående kurser.
I mars 2016 försvarade Erika avhandlingen: Inner strength as a health resource among older women. Även efter disputationen har Erika fortsätta arbeta med forskning som berör hälsa och livskvalitet bland äldre och är projektledare för projektet Främjande av hälsa bland äldre på Åland.
Hon är för tillfället, utöver ansällning vid högskolan, anställd som postdoc vid University College of Southeast Norway inom projektet Providing person-centred health care by new models of advanced nursing practice in cooperation with patients, clinical field and education samt gästlektor vid Umeå universitet.
Erika handleder även Anna Lundberg och Magdalena Häger i sina doktorandprojekt.
Forskningsprojekt
Främjande av psykisk hälsa bland äldre på Åland (projektledare)
Psykisk ohälsa bland äldre på Åland (sakkunnig)
Hälsa och livskvalitet bland äldre på Åland (projektledare)
Providing person-centred healthcare – by new models of advanced nursing practice in cooperation with patients, clinical field and education. (post doc)
Utbildning utöver examina
Kurser inom medicin och folkhälsovetenskap
Fysiologi 15 sp
Näring och vård B 30 sp
Farmakologi B 15 sp
Kvinnomedicin 7,5 sp
Folkhälsovetenskap A1 15 sp
Geriatrisk diagnostik och terapi 15 sp
Hälsovårdsadministration och ledarskap
Introduktion till hälsovårdsadministration och ledarskap 5 sp
Organisationsteori 5 sp
Ledarskap 5 sp
Ekonomi och budgetering inom social- och hälsovård 5 sp
Lagstiftning inom social- och hälsovården 5 sp
Forskarutbildningskurser
Forskningsmetodik, vetenskapsteori och genusvetenskap 3 sp
Research Ethics 3 sp
Reseach Methology and Biostatistics 7,5 sp
Logistic regression (advanced biostatistics) 1,5 sp
Designs of intervention studies within patient-based research 3 sp
Intervjun som redskap för datainsamling 7,5 sp
Kvalitativ innehållsanalys 7,5 sp
Fenomenologisk hermeneutik 8 sp
Det goda åldrandet – metod och perspektiv i forskning om äldre 15 sp
Active ageing 4,5 sp