Research and Development Manager, P.h.D, M.Sc.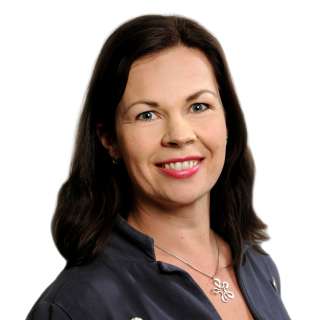 Phone

E-mail

Address

Högskolan Norra, Neptunigatan 17
Paula has a master's degree in engineering and a doctor of technology. After her dissertation in 2011, Paula has worked both within the university and in the private sector. As research and development manager at the University of Åland, Paula is responsible for external funding and development work, looking for new partners and new innovative projects that contribute to sustainable societal development for both the public and private sectors.
Research interest
Biomedical applications, biomaterials, sustainable research related to chemical and biological processes and applications, sustainability, water treatment, biogas
Academic Education
Dr.Techn (PhD) Linköping University, Sweden. Thesis: "Improved titanium and steel implants: Studies on bisphosphonates, strontium and surface treatments" Supervisor: Prof. Pentti Tengvall (Oct 2011)
Biomedical Research school, Linköping University, Sweden (Sep 2005 – Jun 2006)
M.Sc. engineering, Tampere University of Technology, Finland (Sep 2005)
Thesis: "Fabrication of poly(vinyl alcohol) hydrogel for a bioactive wound dressing" (Aug 2004- Apr 2005)